Bathroom Renovations Melbourne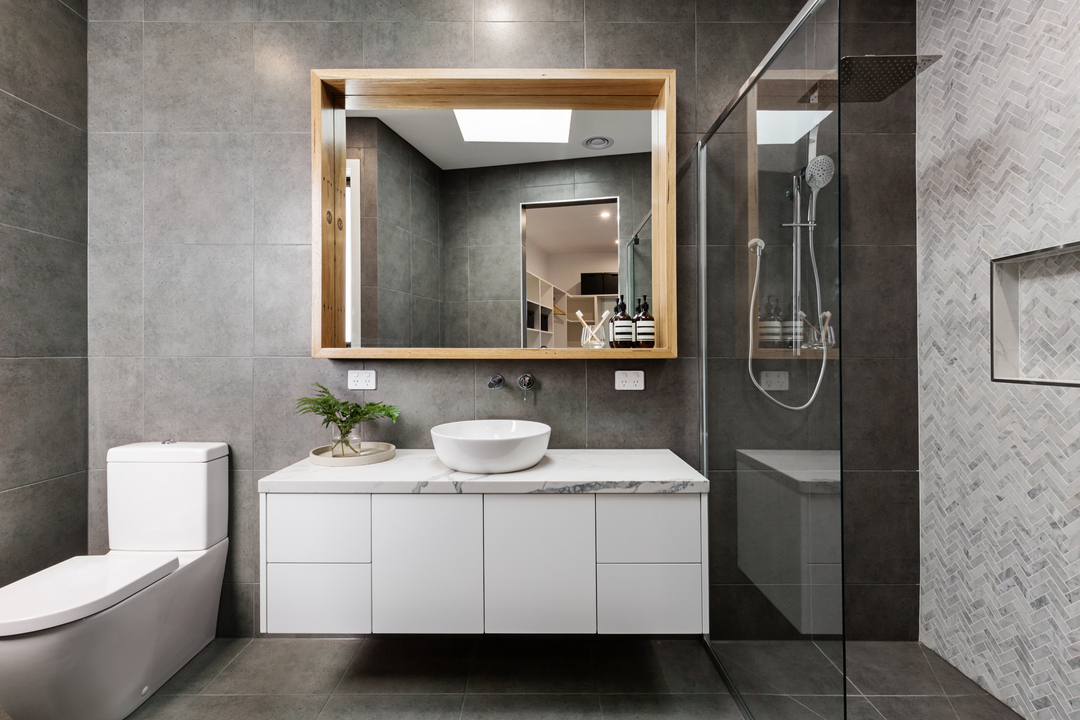 With over 30 years' experience in bathroom renovations Melbourne, Renoworx is the leading premium building service priding themselves on optimum customer service. With our broad range of knowledge and experience across many building areas, the team at Renoworx can ensure you will receive the highest quality service and products. We provide quality service from beginning to end allowing you to enjoy your experience with us and follow the process stress free as we take care of it all. We are experienced and fully qualified to produce a space you will love. We are ready to take on any project you request from simply removing a wall to full bathroom renovations Melbourne and extensions. From luxury to budget friendly spaces we can deliver your dream space. We can work with bathrooms of all sizes with experience in remodelling and updating existing bathrooms or starting with a clean slate.
Quality Bathroom Renovations Melbourne
With our passion and drive to help our clients, we work to exceed your expectations for your bathroom renovations Melbourne. We value attention to detail and have a step by step process.
Our process:
Initial design and consultation – Organise a time to meet and discuss your ideas. Creating a detailed job outline including visuals and prices.
Demolition and removal – Clear out old bathroom fixtures, ensuring protected areas are covered and then we assess what will be removed.
Carpentry – Focus on what is required around the basins and shelving and begin to complete.
Electrical – Commission qualified electrical partners to complete all required work to the Australian industry standard.
Waterproofing and tiling – Once sheeting is completed, waterproofing is done to ensure there are no leaks and tiles are laid.
Final inspection and hand over – The client has a final look and any small alterations are made.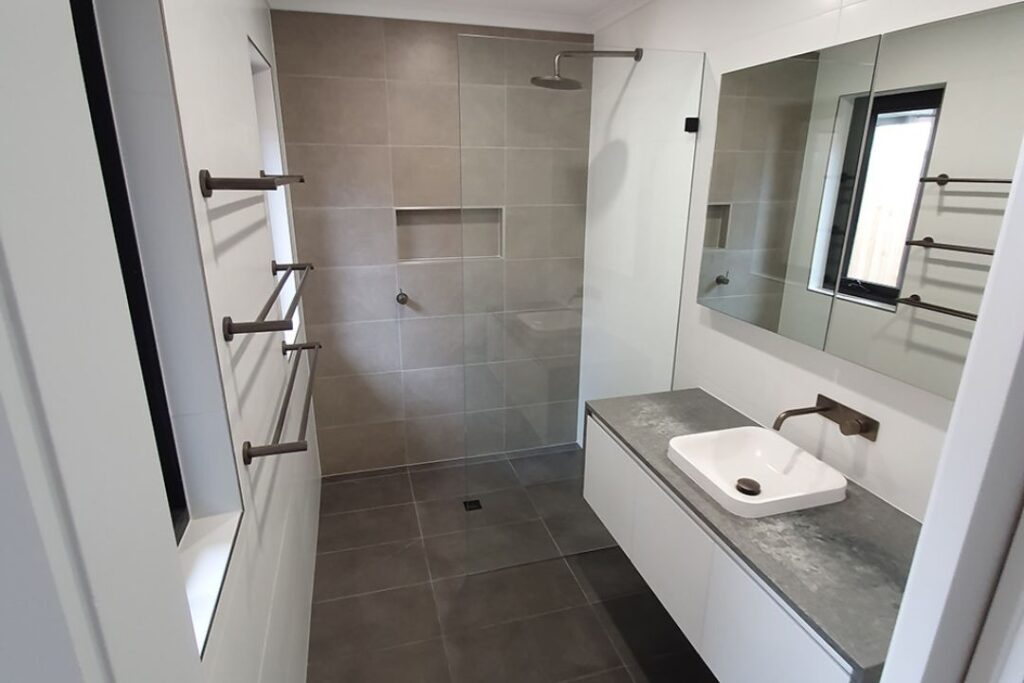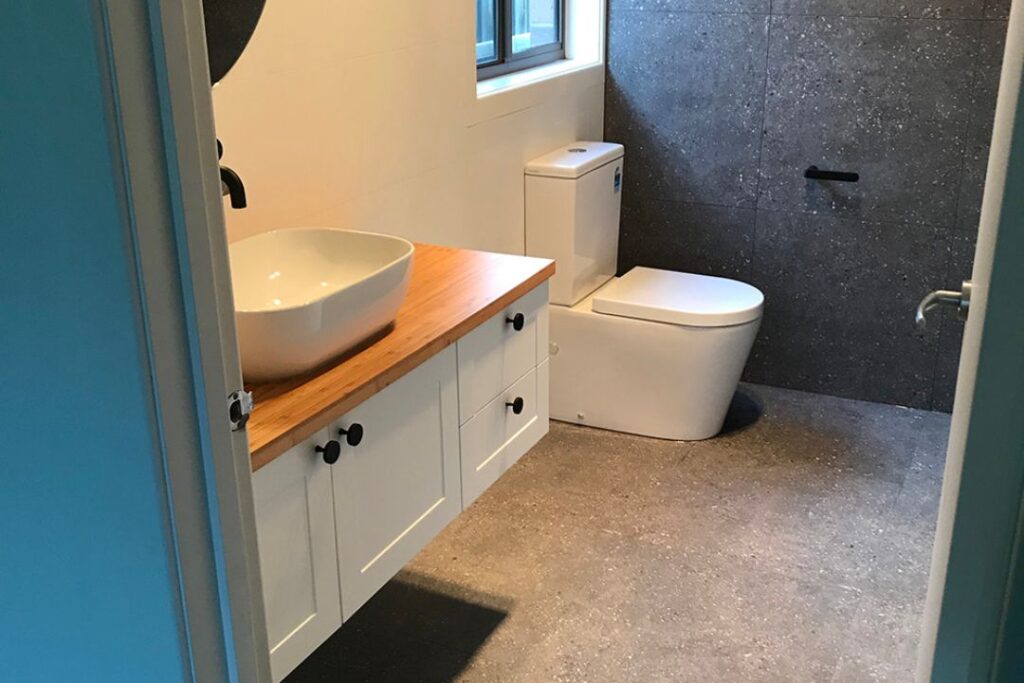 Our 5-Star Client Reviews
Over time we have earned the badge for the best bathroom renovations Melbourne. We believe our clients would say the same. Our renovations are easy, affordable and produced to the highest quality to suit your vision. Hear from our past clients: "Really good experience with Matthew and his team in replacing our ensuite, bathroom and powder rooms. On time and quality work with sound advice and recommendations. Happy to engage Renoworx again." – Bob Garland "Thanks Matthew for a fantastic bathroom renovation. Really appreciated your efficiency, ideas, suggestions & friendly manner. Definitely would use Renoworx again & recommend to others." – Lisa Moss "Matt and the team have done an excellent job with our bathroom renovations. Very professional and time bound. Highly recommended." – Darin Kirkwood Big or small, Renoworx is here to conduct your bathroom renovations Melbourne. Add value to your home today with our stunning bathroom renovations future buyers will love.
Stop putting off your dream bathroom renovations Melbourne and get in contact with the Renoworx team today! We cannot wait to sit down with you to create your dream bathroom. Call now on 0403 278 668 or email your enquiries to info@renoworx.com.au.
For Experience In Building & Extensions,
Contact Us Today